DIE LUST AM FLIEGEN
| the desire to fly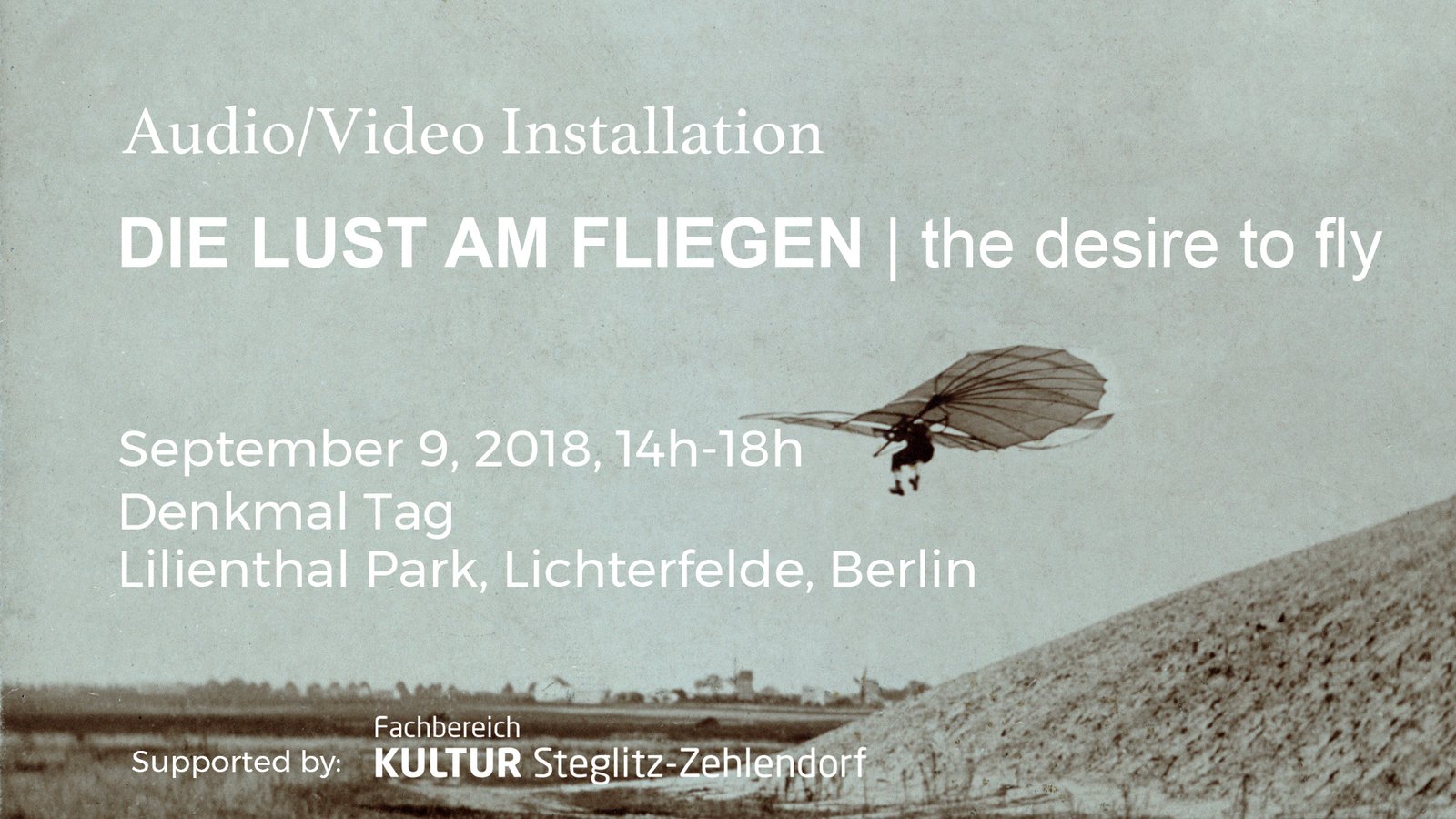 DIE LUST AM FLIEGEN | the desire to fly
sound installation
pop-up gallery: video & photo installation
photography: Gundula Friese
video & sound installation: Laura J. Lukitsch
Otto Lilienthal, knows as the "flying man" was a pioneer of aviation. He took some of the first human flights in what is now Lilienthal Park from the Fliegeberg (flight mountain) created for this research. Here he experimented with his glider, inspired by the wings storks flying over his native town in Anklam, located about 165 km north of Berlin near the Baltic Sea.
Unfortunately, this is also where he took his last flight.
In creating DIE LUST AM FLEIGEN | the desire to fly, filmmaker Laura J. Lukitsch and photographer Gundula Friese set up a camera in Lilienthal Park and Stadtpark Steglitz and asked passers-by what they would do if they knew failure wasn't an option.
Our pop-up gallery was housed in a tent where visitors could enter and submerge themselves into the images and ideas.
Additionally, speakers were hung from the trees surrounding the Fliegeberg and placed in the Denkmal where visitors could walk and discover sounds inspired by Lilienthal mixed with the voices of the passers-by who shared their dreams.
Excerpts from audio installation – 
from various speakers