BENCHES |
new moon in marseille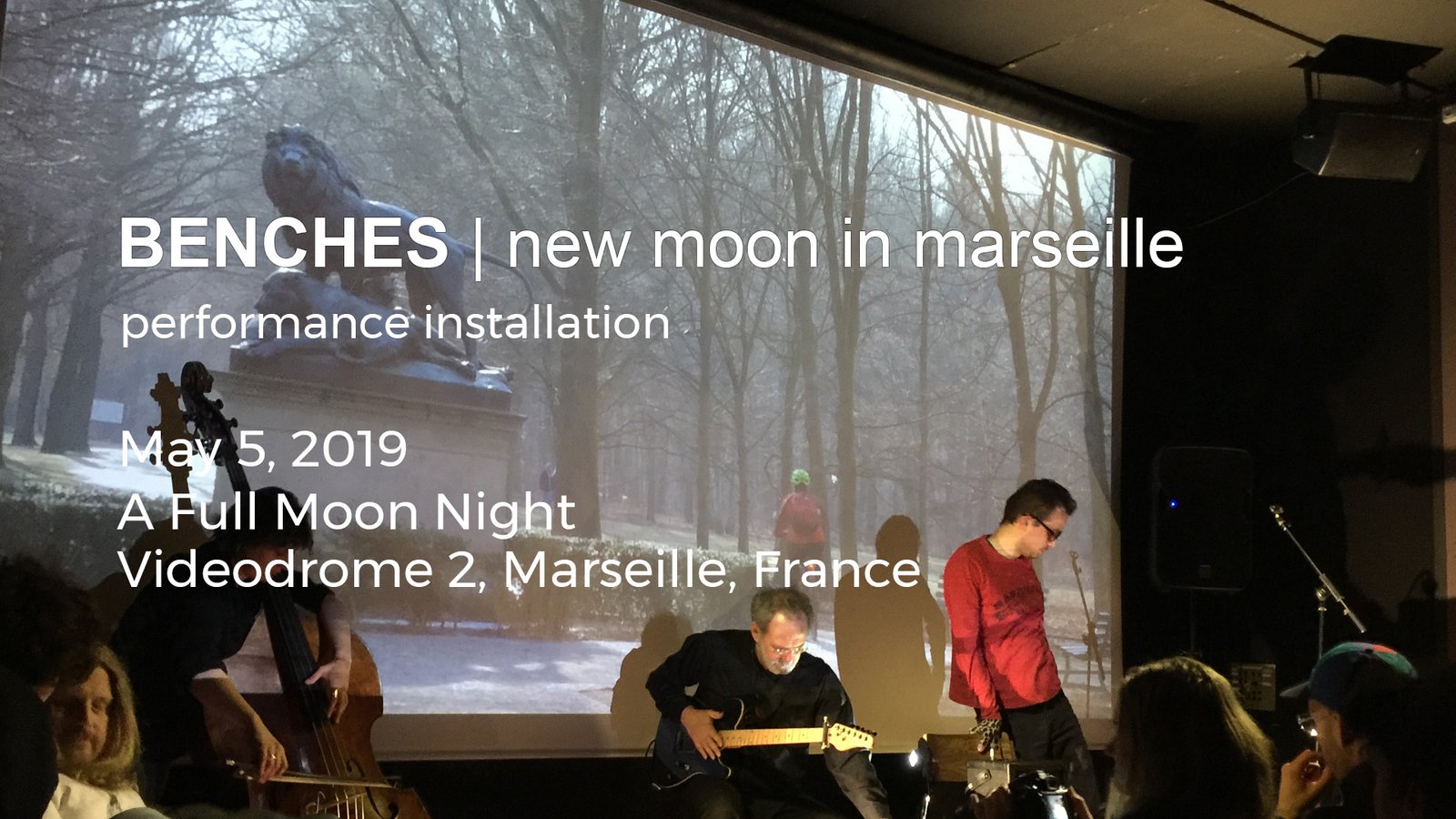 BENCHES | new moon in Marseille
concept & organization: Anäis Poulet, Full Moon Night
video art, Laura J. Lukitsch
participants:
Anaïs Poulet, Aziz Boumediene, Chloé David, Elsa Ferret, Evelise Mendes, Frédéric Krauke, Franz J. Hugo, Kévin Yvars, Ladji Aboubacar Yattabari, Leander Reininghaus, Marion Ruault, Mathias Richard, Morgane Neplaz, Rolf Rolls Langhans
location: Videodrome 2, Marseille, France
part of "Une Nuit de Pleine Lune"
Projection, installation, dance, music, performance…
In 2017 I was invited to film an overnight performance laboratory on an island in the Mediterranean off the coast of Marseille, France. This was my first time in Marseille and as I walked around the city, I noticed that there were almost no public spaces with public benches.
It inspired me to film the benches in Berlin. Berlin has so many varieties of benches. And the number of benches in public space is enormous. There are benches in the most random places, allowing people to look at odd sights, in pairs, in singles, in wood and metal. I became fascinated.
So when I was invited to return to Marseille to present the film and the series of artist interviews I produced from that encounter (When Nobody is Watching) I was inspired to bring the benches of Berlin to Marseille.
At the performance installation, many of the performers from 2017 were joined by new performers from Berlin and Germany. It was an immersive experience in four parts, outdoors, indoors, screening, DJ and dancing.