BEST PARKS FOR A DATE IN BERLIN
Berlin is full of parks. There is no shortage of parks to choose from if you want to plan a romantic outing. So at Park Project Berlin we thought we'd help you out this Valentine's Day, or for whenever you are reading this post.
Of course, there is no way that we've seen even a fraction of the parks of Berlin since there are over 2,500 of them. The six on our list have been chosen based on what we've had the opportunity to see as well as what friends have recommended.
Before we share out top picks, here are some useful ideas to consider when deciding on a park, whether you chose one from our list or visit one off our list that has captured your fancy.
Here are a few guidelines to help you decide where to go and what to do.
Romance Comes in Many Varieties
pick a park based on the mood you want to set
Spielptaz am Annemirl Bauer Platz
Human sized hamster wheel in Spielplatz am Invalidenpark
Playful
Parks are a good place to play, and not just for kids.
Trampolines: If you want to have a fun date, try out a trampoline, or better yet, go trampoline hunting. Most trampolines are hidden at foot level so it could take a bit of effort to locate them. Also, be aware that you might be competing with small children and families. It is relatively easy to snag time to jump after dark.
Sledding: If Berlin manages to have snow this year there are several places to sled. Many of these sledding areas are trümmerbergs, or hills made from the bricks of buildings destroyed during the allied bombings during World War II. Berlin has eight trümmerbergs. Also recommended, sledding down Mauer Park hill at sunset.
Exploring abandoned places: While many abandoned spaces are being converted or privatized, there are still some remnants of history. The old spy station at Teufelsberg is one of the most famous. Today there is an entrance fee of 8 euros but the view is great on a clear day and some of the funds go to support street artists who create work for the space. I read there is an abandoned telescope at the trümmerberg in Steglitz, at Park der Insulaner but I haven't yet confirmed it. Tweet me if you know there are others I should add to the list. Also check out the website, Abandoned Berlin for ideas.
Conversational
Parks are a great place to wander, talk and get to know someone better.
Wander: So many of the Volksparks and larger parks in Berlin are made up of many sections with many pathways. From playgrounds to dog parks to fountains, beer gardens and outdoor cinema. You can stroll through the trees, open fields, up trümmerbergs or around mini animal parks.
Relax: In winter you can grab a tea, coffee or beer at a beer garden. Warm up inside or grab a blanket and drink outside. In summer, you can spend time on the grass watching boats go by on one of the riverways. Some parks even have lounge chairs available. There are also many lakes around Berlin.
36 Questions: If you have trouble starting up a conversation, check out the 36 Questions. These were designed to help you get closer to a stranger (not necessarily romantic). I still think about the first question, if you could invite anyone to dinner, who would it be? My personal answer keeps changing depending on my interests. I think it would be an interesting exercise to share with a friend, lover or even a stranger.
Peacock Island / Pfaueninsel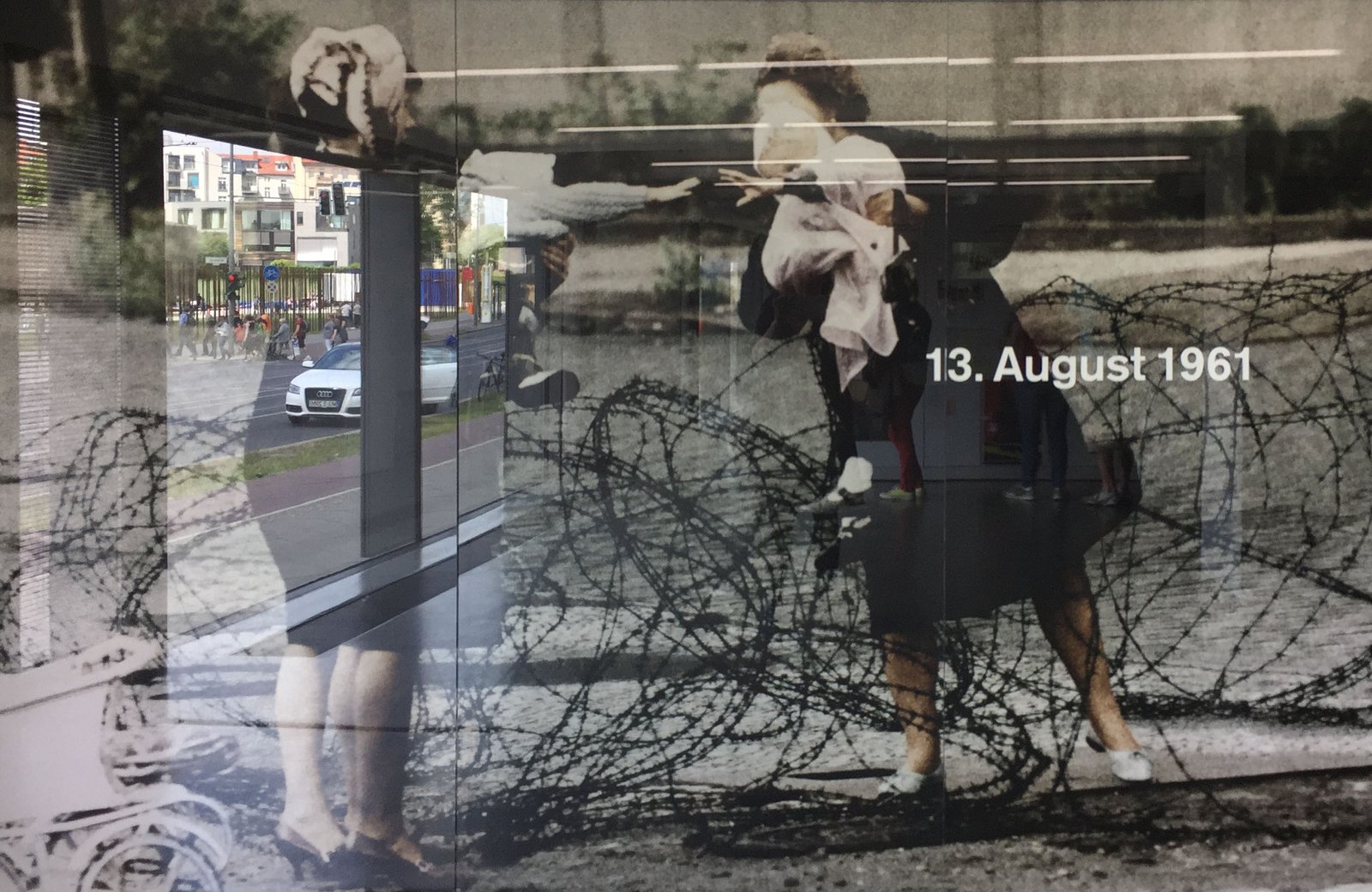 BERLIN WALL MEMORIAL
Bernauer Strasse near Nordbahnhof
Adventurous
History: Berlin is full of history and the city has done a great job preserving it, especially from WWI and beyond. Explore by taking a bike tour following the former wall. Various segments offer glimpses into the past through photos, kiosks with audio stories and written descriptions of events. There are also a variety of live and recorded tours to check out. In December we went to the Soviet War Memorial at Treptower Park to learn about Soviet history in Berlin. It was a fascinating tour and I look forward to sharing some videos inspired by an interview with our very knowledgeable guide, Holger of Berlins Taiga, in the near future.
Green Walks: Berlin has long stretches of green space to walk in that will take you through a variety of neighborhoods and landscapes. One way to discover this is to find a path along a canal and start walking. Or you can check out the routes provided by Berlin.de. Walks range from 7 km (Bullengraben walk in Spandau) and 10 km (Britz-Buckow walk starting at Tempelhofer Feld) to 60 km (River Spree/Berlin Glacial Valley Walk). The 20 Green Walks site provides detailed maps along with U/S-Bahn information. There are walks in every district of Berlin, and I'd recommend exploring an area you haven't been before.
Forest bathing:  This is something we did for a video a few months back. We visited Grunewald Forest and spent time enjoying the trees and nature. From my understanding the term forest bathing came from Japan where it was developed as a stress reduction technique. It is basically walking meditation in the woods. I enjoy it because I see the forest differently when I experience it in slow motion. On our film trip we discovered land art, found a woodpecker, saw many tree formations within close proximity and experienced light and sound on a deeper level. Follow your bath with a trip to a local café or bar or restaurant. Check out our video on Forest Bathing in Grunewald.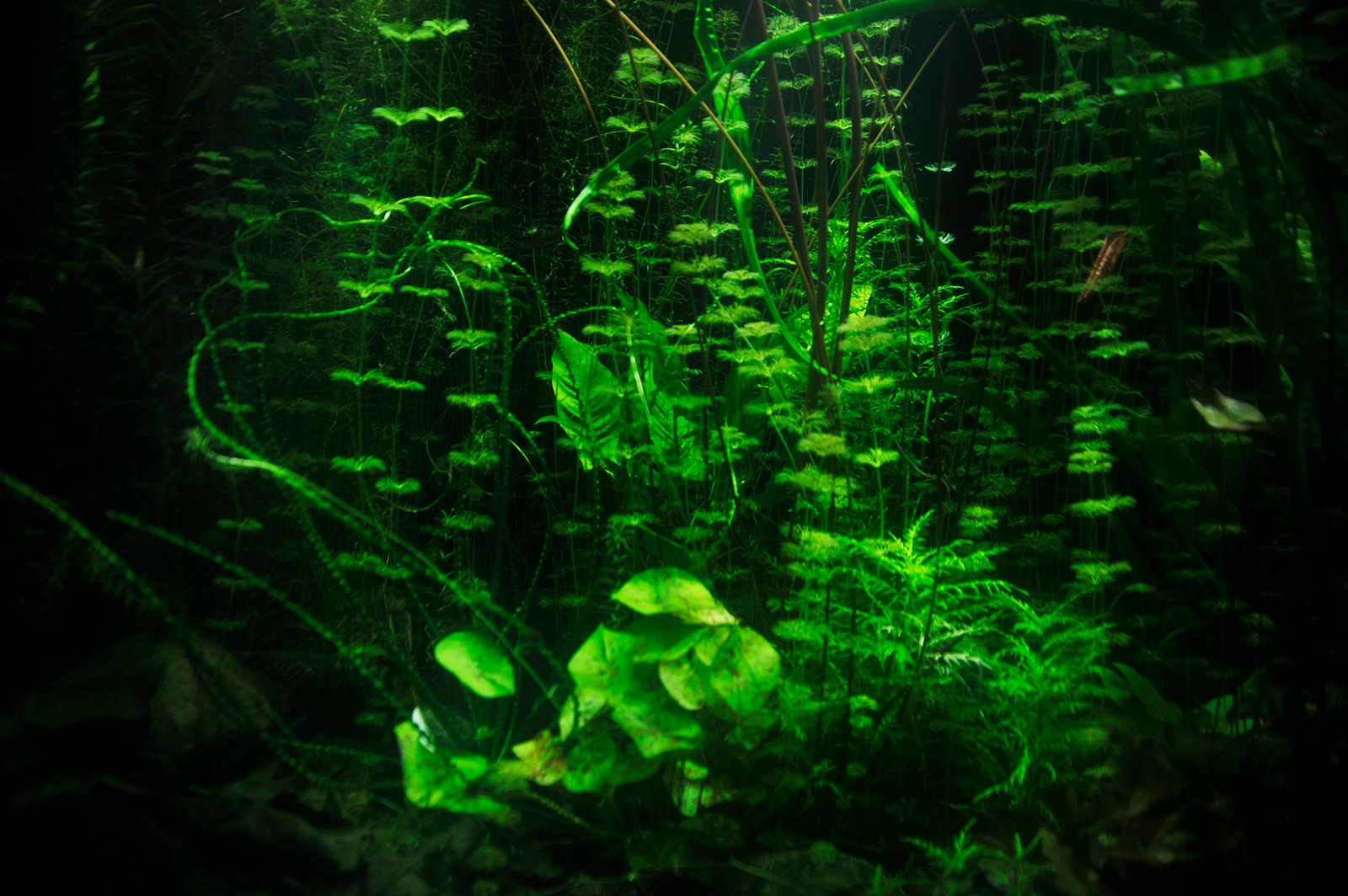 Top Six Picks
My top park recommendation for you is to find one where the entire process of finding and experiencing the park is new and different. One of the best parts of taking a year to explore the parks of Berlin has been the process of getting to new places and entering with a curious mind about what I'd find and what would spark my curiosity once I arrived. Arriving with an open mind has been better than having a fixed plan. With that said, here are my current top picks.
Peacock Island / Pfaueninsel
When I lived in India we have peacocks living on our campus so I learned to love them not just for their beauty but for their cries and communal nature. So I was delighted to learn that there were real peacocks wondering around this island on the far western edge of Berlin. And the island is delightful to explore. Not to mention, to get there you take a small boat (for a small fee) so you feel like you are on a mini-adventure just in getting there. \
To get to the boat dock from Wannsee Bahnhof you can bike (20 minutes), walk (1 hour) or take a bus through Westlicher Düppeler Forest to Pfaueninselchaussee.
Peacock Island / Pfaueninsel
"Steine onhe Grenzen" or Stones without Borders
At the northern edge of Berlin there is a pathway where you can find large statues tucked between the trees. It is rather magical stumbling upon these works the first time, but even the second time. The works were created as part of a sculpture symposium in 2001 dedicated to the ideals of peace and humanity. \
From Berlin-Buch S-Bahn the start of "Steine ohne Grenzen" is about 15 minutes by bke or 35 minutes by foot.
"Steine onhe Grenzen" or Stones without Borders
Volkspark Hasenheide
This park was recommended for the ability to get lost there as well as the café. In doing research I also learned there are ziplines, an open air theater (in warmer months) a small animal park, a Hindu temple, a large statue of a Trümmerfrauen, the 1001 Nights themed playground, a lake, woods and lots of open space. 
Nearest train stations: U7 Südstern, U8 Boddinstraße or Hermannplatz, U6 Platz der Luftbrücke
Botanical Gardens / Botanischer Garten
This has been on my wishlist for months and seems like a great idea for winter. The Botanical Gardens is an art nouveau style steel and glass greenhouse (enclosed and warm). They have a wide variety of plants inside and a landscaped garden outside. This this the only park on the list that has an entry fee. Tickets are 6 euros.

Nearest train stations: U7 Südstern, U8 Boddinstraße or Hermannplatz, U6 Platz der Luftbrücke
Templehofer Feld
This former airfield is now a large public open space which houses a community garden, two soccer fields, a dog walking area, spaces to BBQ (which have been disappearing around Berlin), and of course, the runways where people bike, rollerblade, kite blade, run, and wander.

Nearest train stations: U7 Südstern, U8 Boddinstraße or Hermannplatz, U6 Platz der Luftbrücke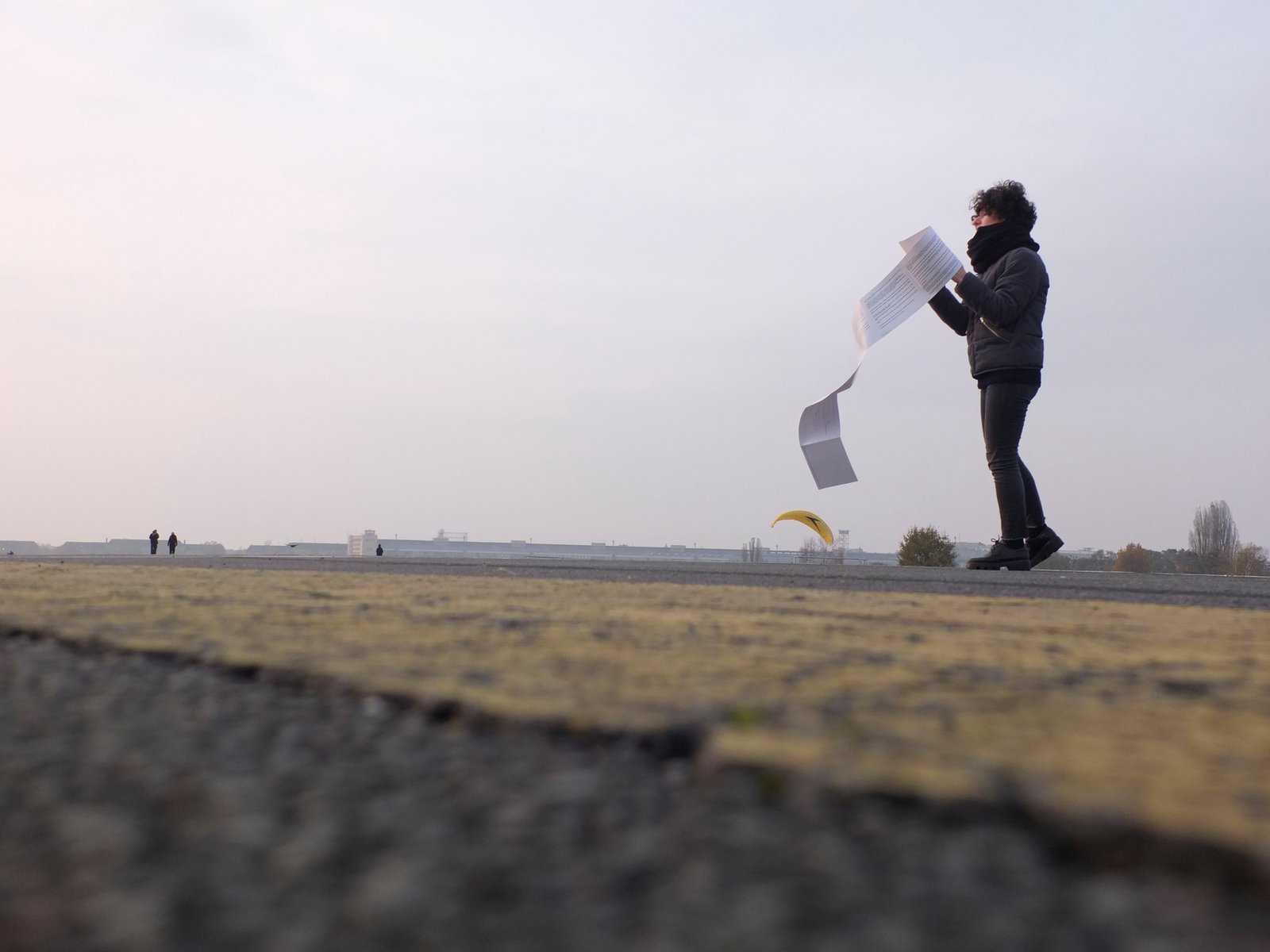 Panke River Way / Panke Weg
The Panke river runs for 29 km (18 mi) from Mitte to Bernau in the north of Berlin. The river flows under many roadways so following it is not always intuitive. Sometimes the bike/walking path is on one side of the stream and then it switches when you cross the road and at other points you are required to take what seems to be an invisible detour. So finding your way can be an adventure. The route itself is full of interesting points of interest, from well manacured pathways to dirt paths, lakes, statues, playgrounds, large open fields, birds and more.
The river flows from Mitte near Inverleden Strasse, up through Wedding, Pankow, Blankenburg, Buch all the way out to Bernau. Along the way there are many S-Bahn stations nearby the trail so you can bike/walk all or part of the trail and then get a train to return home.
MAP OF ROUTE provided by Panke.info
<iframe frameborder=0 style='width:600%;height:500px' src='//www.zeemaps.com/pub?group=2884473'> </iframe>
Article by Laura J. Lukitsch
These are just a small sample of the diverse and interesting parks in Berlin. If you have other ideas of parks that are great for a date, either with a significant other, family, friend or even as a creative outing with oneself, let us know via Twitter, Instagram or Facebook.