With the project officially starting, I ended up traveling to France for a video project.
Before heading out, I discovered a local garden in an unexpected place.
Down the street from where I'm living is an award winning library, the Philipp Schaeffer Bibliothek.
Tucked away in the back of the bibliothek is a small garden. A tiny public park with plants, tables, and even blankets to keep you warm in case there is a chill in the air.
When entering the library, you head back through the media collection and through the back room to the doors at the back.
Needing a space to work I went there with a group who helped me brainstorm ideas for the interactive map I am working on creating. We were able to work outdoors in comfort. And we even had access to the library internet in the mini-garden.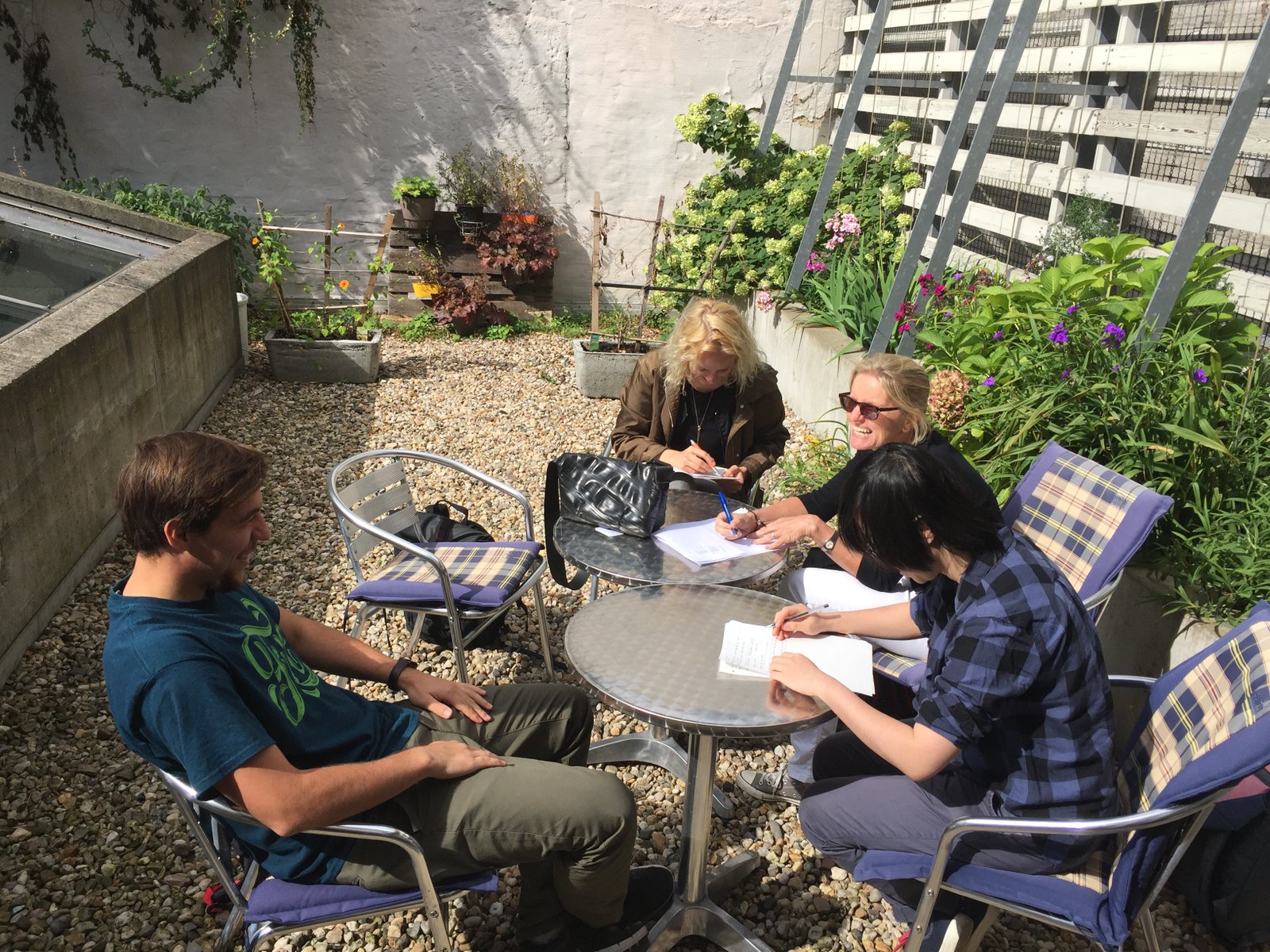 Philipp Schaeffer Bibliothek
Philipp Schaeffer Bibliothek, Brunnenstraße 181, Mitte, Berlin